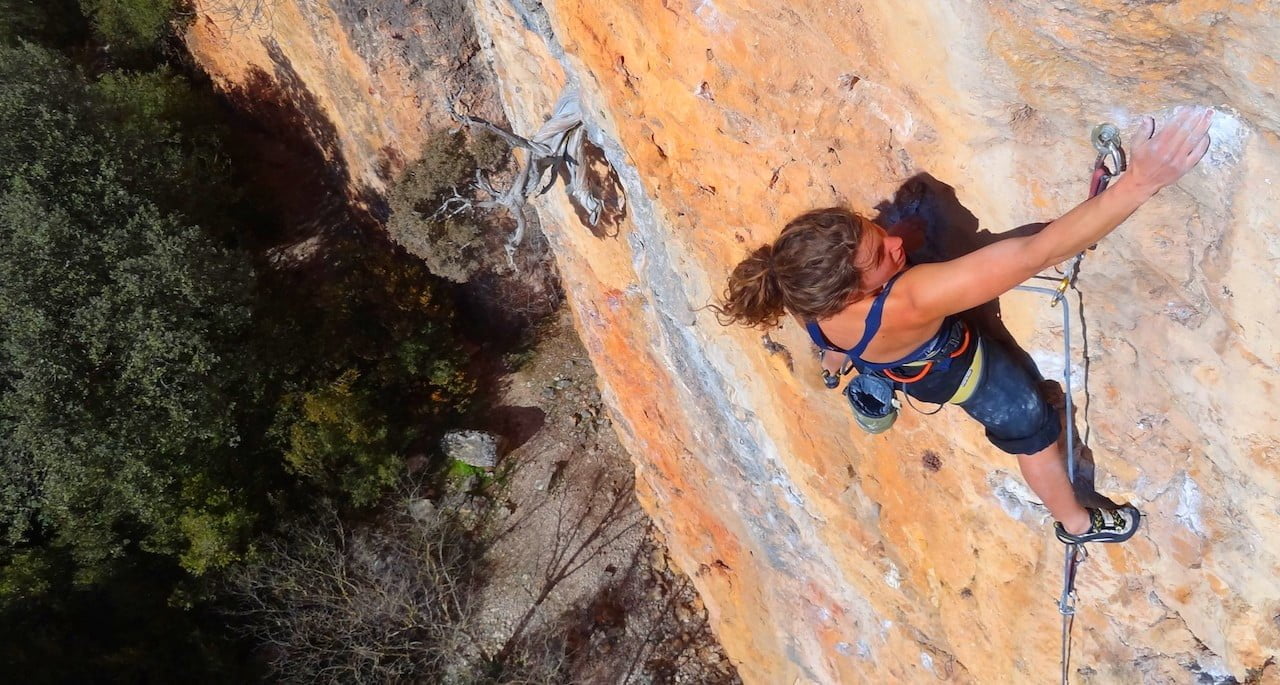 Dicha
Coach, mental training
"For us as parents it is very important to give other familys the opportunity to spend their holiday in Spain and climb together. The special and unique climbers lifestyle is an enrichment for many familys. Rock climbing is a hobby which is equally suited for younger and older people. So you can go climbing with your kids and make sure that everybody has a good time out in nature."
Rock climbing is a sport for young and old people
You spend a lot of time in nature
In the holiday you have a reason to travel - you go on a climbing vacation
Climbing is cheap. You don´t need a lot of equipment and climbing on the rocks doesn´t cost money. It is affordable with kids.
You will get to know many new people. Many family's climb and travel together.
With different goals and abilities you can still go climbing together and have a good time.
Schedule of your climbing holiday in Siurana
The big difference to the other courses is the flexibility and the individual planning.  It depends on the level of experience of the group and the goals and ambitions of everyone. If the kids one day don't feel like climbing, we are suggesting alternatives for them and make sure the rest of the group can climb in the meantime.
Reservation

- Familyclimbing
Book now your climbingholiday in Siurana
You get as much coaching as you want. By the end of the course, there should be no questions left unanswered. We want you to be confident in what you have learned here with us.
2 adults and up to 3 children are included in the family climbing holiday
Climbing Siurana provides you with all the climbing equipment you need for the course(harness, helmets, ropes etc.), except for climbing shoes. Shoes can be rented in the local climbing shop for 4 € a day.
All the transportation cost from the accommodation to the rock and back is included. Furthermore, we offer a free shuttle transfer from Reus or Tarragona to Siurana when you arrive and when you leave.
We will make nice climbing pictures of you and the group. By the end of the course, you can take these with you as a souvenir.
Your costs for the travel are not included. But we offer a shuttle service from Barcelona Airport to Siurana for additional 90 €
The accommodation is not included. However, you have the chance to book it additionally. You can choose between cheaper options like camping and more expensive options like an apartment.
You have to bring your own climbing shoes or rent them here for 4€ a day.
Food is not included in the price. There is the option to go shopping together on your arrival day. There are many shops and restaurant in Cornudella de Montsant and Siurana where you can get your meals.