Behind Climbing Siurana stands a family of three passionate climbers: Dicha, Marten and our son Tiuri. Since many years we travel together to Spain for climbing. The area around Siurana is one of our favourites in the north of Spain and that's why we try to spend as much time as possible there. Teaching rock climbing, coaching climbers and organising workshops is what we love to do. With our courses we hope to show many people the world of rock climbing surrounded by breathtaking nature.
Rockclimbing courses

Siurana
read more about our courses
After living most of our lives in Holland and Germany we decided after the birth of our first child to spend more time in Spain. The area around Siurana was an obvious place to come to because we knew it already quite good and had some friends who lived there. Furthermore its the best place in Europe to spend your year if you are a fanatic rock climber like we are.
The idea to offer climbing vacations in Siurana came to use because we were already climbing coaches and we wanted to show other people from different country's how relaxed and fulfilling it is to travel and climb in Siurana. Our service is much different from other "climbing holidays" because we intent to introduce you in the lifestyle around rock climbing. Our focus is to give you all the tools to climb on your own and enjoy the calm and beautiful nature like we do. We are flexible and patient with our courses and the most important is that you have a great time here.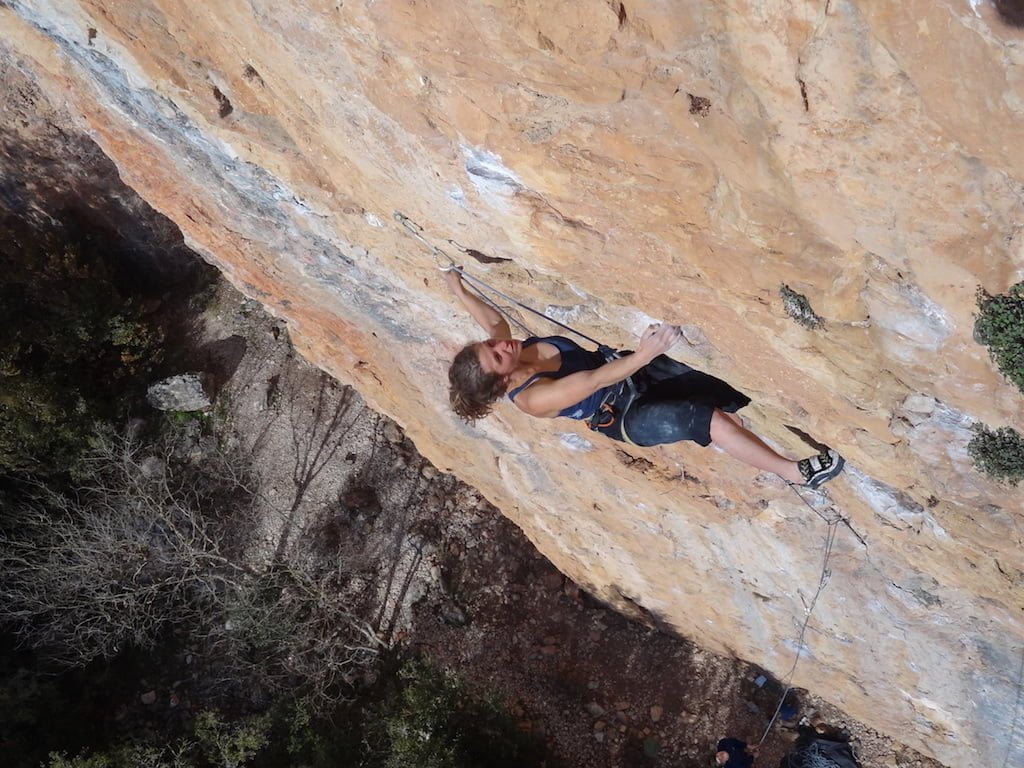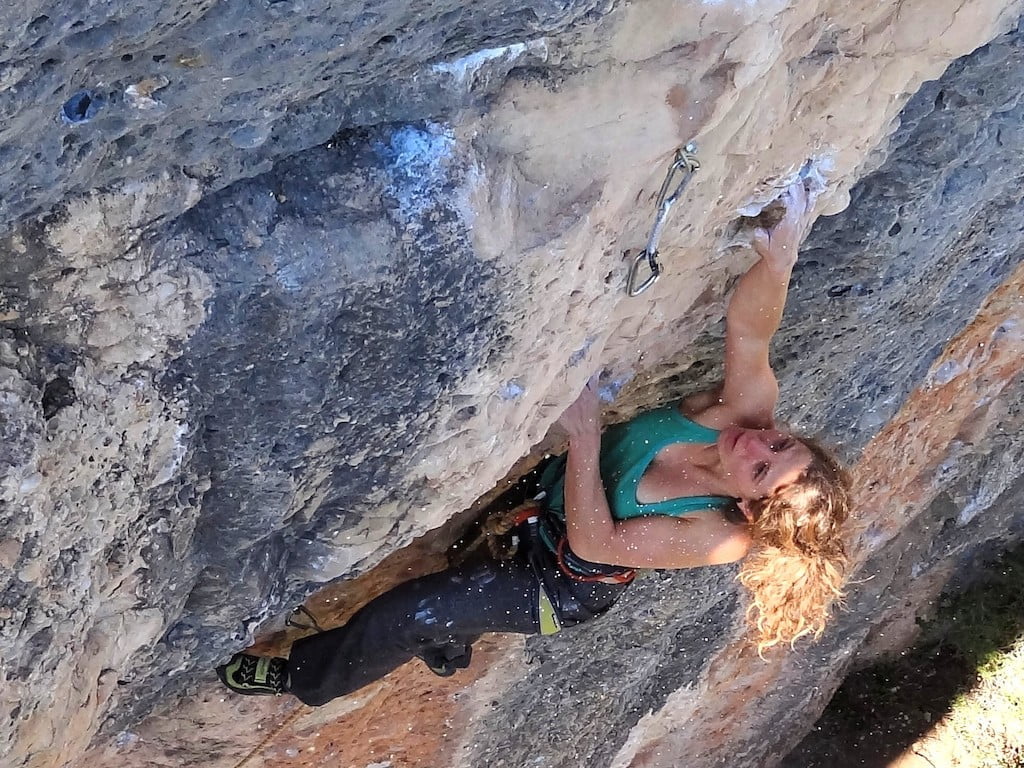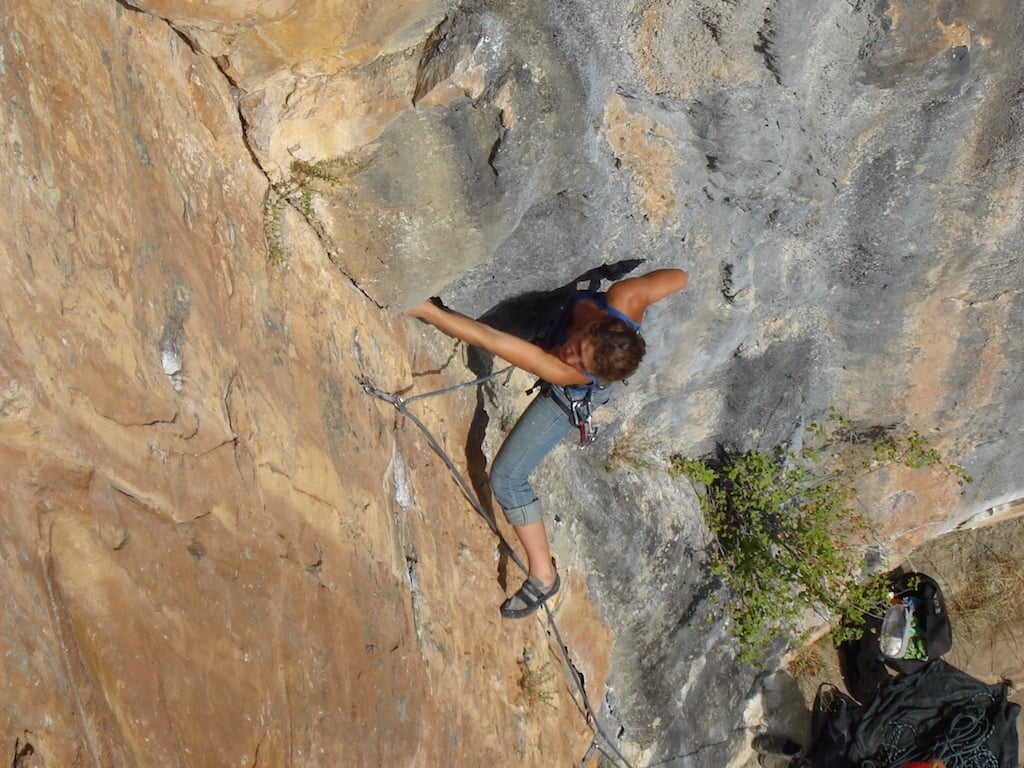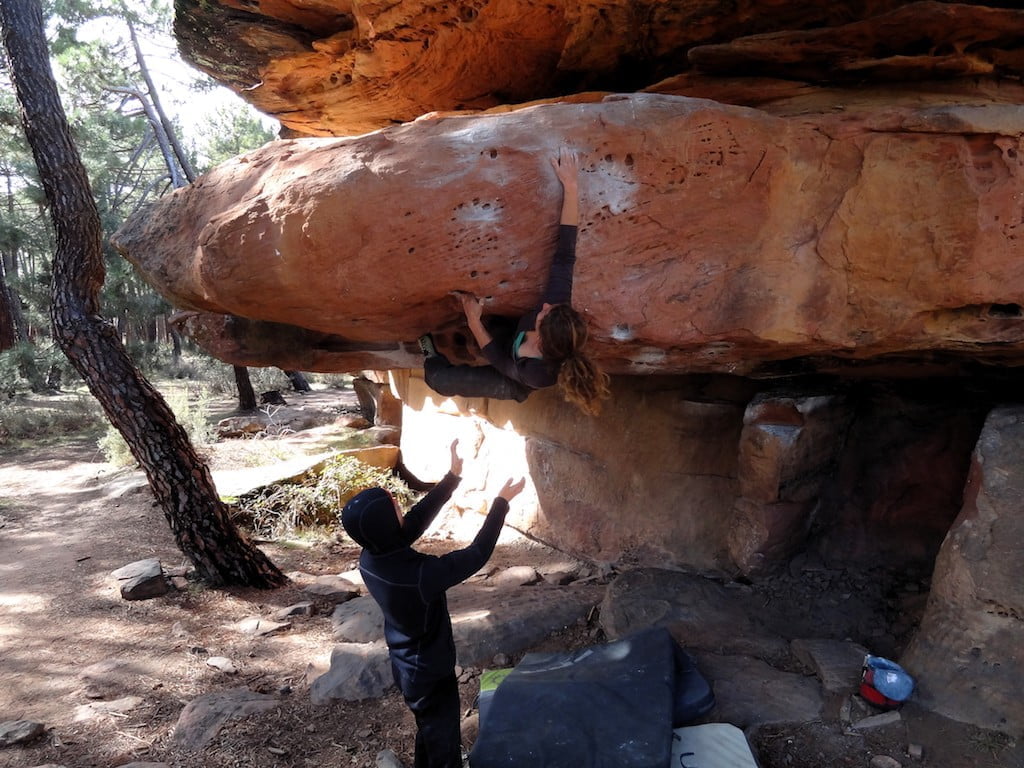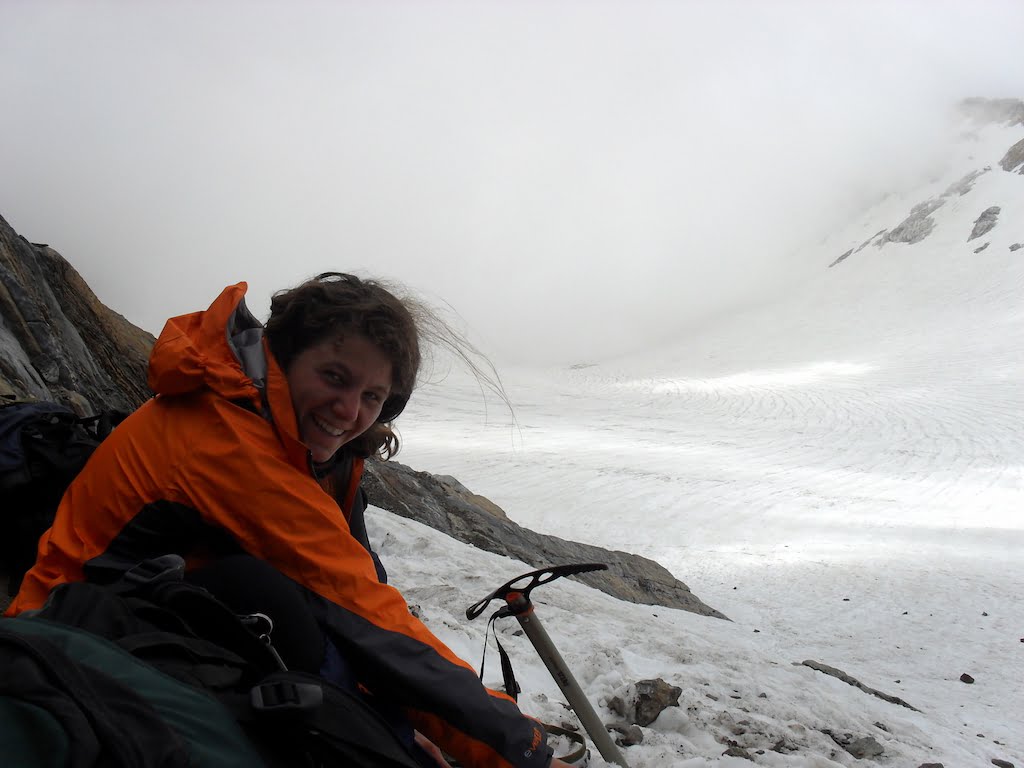 Dicha
Mentalcoach, Climbing coach
Although as a kid I already loved the mountains and everything that had to do with scrambling rocks or climbing trees, I didn´t start sport climbing in the gym until I was 20. Soon after I had my first experience on real rock I left the Netherlands and moved to the Pyrenees. Since then I lived in a lot of places in Spain, Austria and Germany always near good climbing areas. Over the years my focus changed from more alpine and multi-pitch to just sport climbing. Fascinated by movement and what the body and mind are capable of I wanted to deepen my knowledge so in 2013 I got my sport climbing instructor license in Austria (Übungsleiter Sportklettern, Österreichischer Alpen Verein) and in 2016 I finished a year long yoga teacher training. As I can see that for the majority of the climbers fear of falling is a limiting factor in their progress. I studied the reasons and the mechanisms of fear. I think I got to know more about how the mind works and I hope to be able to give it on. I would be pleased to see you at Climbing Siurana and share my passion for movement and nature with you!

Omer Shavit
Climbing instructor
I'm Omer Shavit. I have started climbing when I was 16 years old, and I just couldn't stop. I have developed my skills as a rope technique instructor in IDF (Israel defence force), and continued my carrier with a Mountain Instructor Award (MIA) from the Mountain Training UK (www.mountain-training.org) qualified in Plas-y-Brenin, Wales (www.pyb.co.uk ). Now, I'm a member of Association Mountain Instructors (AMI – www.ami.org.uk ) in UK. Also I'm a member in the instructors committee of ILCC (www.ilcc.co.il). Besides climbing I'm doing research of laser-matter interaction (M.Sc in Physics), play my guitar and spending quality time with my two kids Ayala and Shahar and with my partner Inbar.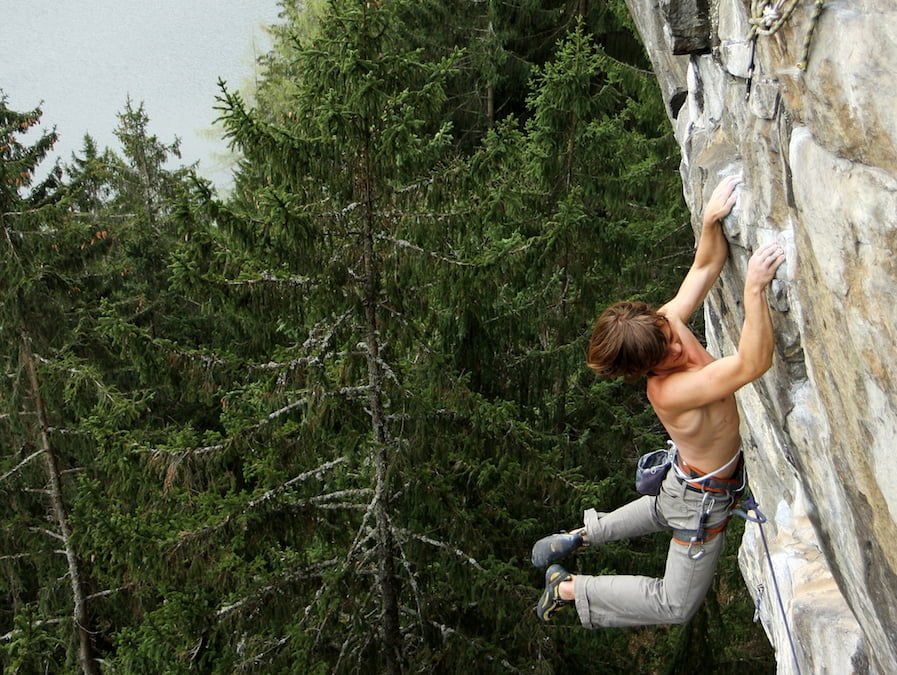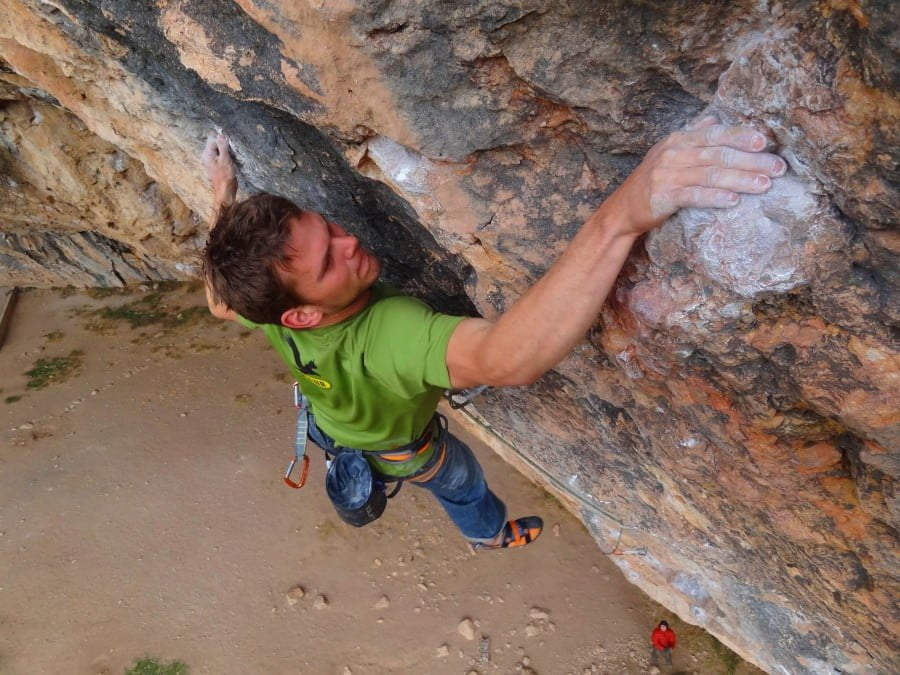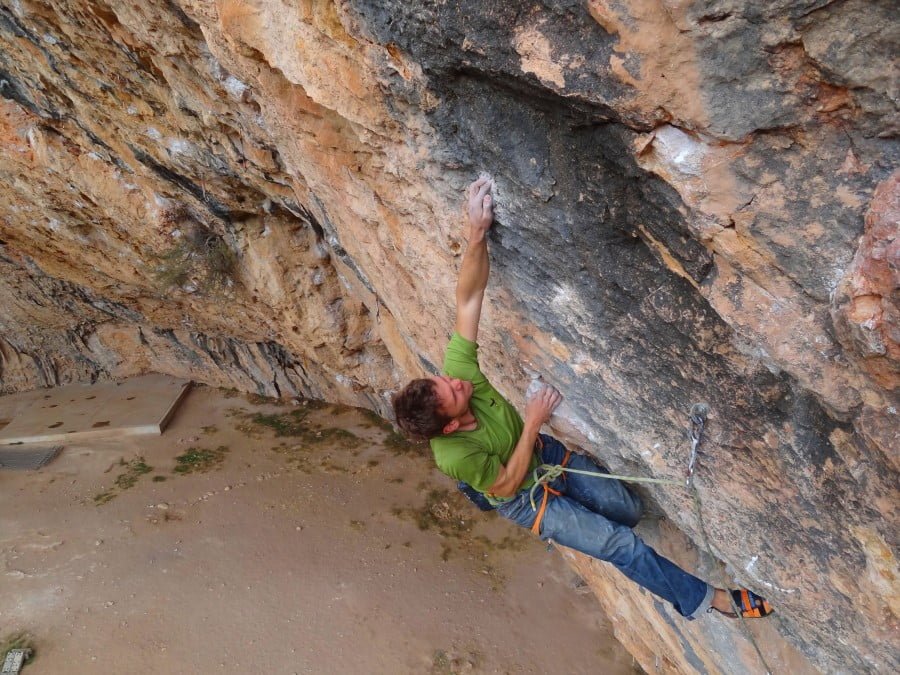 Marten
Climbing coach, Route developer, Webmaster
"Hello, my name is Marten and i organize the courses, climbing camps and workshops for our guests from all around the world. I poses over 27 years of climbing experience and as my dad, my grandfather and his father as well were already freeclimbers, you could say that climbing is in my blood. I am an certificated sportclimbing instructor and my hardest climbs were up to 8b+. My goal is to teach you a lot of new things that range from the basics of climbing like belaying and knots to the more advanced stuff like technique and tactics. In the area of Siurana i know every piece of rock and i would like to introduce you to the local climbing. I will show you the best places to go for your personal level and i will give you lots of inside infromation about the climbing in Spain. I´m looking forward to welcome you to Siurana and to go climbing with you."
In the future we plan to accommodate our guests in a nice rural guesthouse, provide them with local food and combine our climbing camps with Yoga, hiking and other adventures.
We are trying to post as frequently as posible new pictures, videos and articles on our social media sites. Follow us on Facebook, Instagram and Youtube to stay always informed about Climbing Siurana.