Sportclimbing has its roots in Freeclimbing which came from the area called "Elbsandsteingebirge" in eastern Germany. In the 1970s some climbers in the USA started changing there views on what should be the goal of climbing. Before it was always the goal to reach the summit by almost any means. But now this changed into that the climbing routes itself and their difficulty became the focus.Usually we climb on rocks with routes up to 40 meters so it is more short and intensive than a long mountain wall. The protection became less important since the introduction of bolts and climbers could entirely concentrate on the difficultys of the routes. Typically we climb in a two person team where one person climbs and the other person belays. When the leading climber reaches the highest point of the route he comes down and we exchange the roles.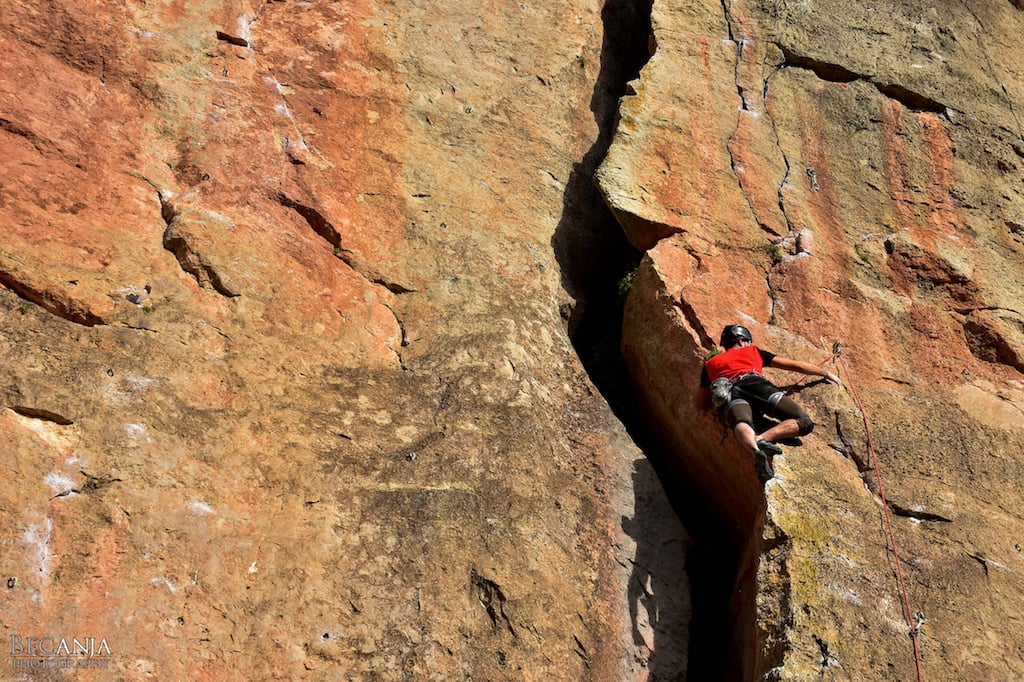 To climb on rock you don´t need a lot of equipement. Here we show what you should put in your backpack when you go climbing.
Climbing rope
Harness
Helmet
Climbing shoes
Belay device
Quickdraws
Chalk bag
Screwgate karabiner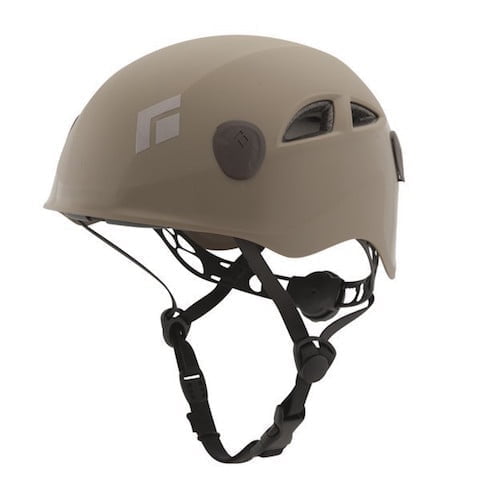 Helmet
You should always buy a climbing helmet that fits you perfectly which means you have to try it on. There are to different types of helmets on the market. There is the hardtop and the softshell helmets. The hardtop helmets are cheaper and protect better against falling rocks but on the downside they are heavier and generally are a bit less comfortable. Softshell helmets are lighter and fit better but are more expensive and protect less good against falling rock. The big advantage that they have is their better protection against impact caused by a lead climbing fall. Climbing Siurana can only recommend buying a softshell helmet for sportclimbing.Good brands for helmets are Petzl, Black Diamond, Edelrid and Simond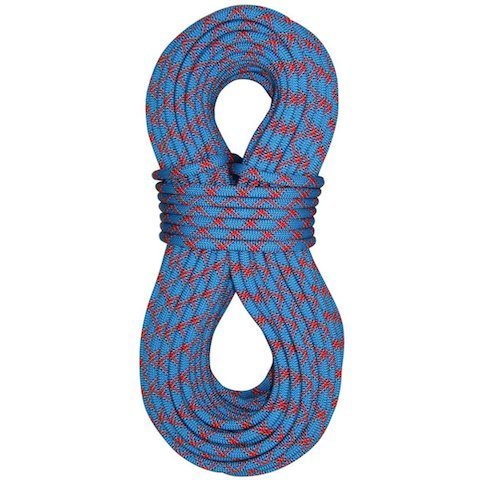 Climbing rope
A rope for sportclimbing should be at least 60 meters long. But we have to say that a rope that is 70 meters long gives you many advantages. There are different diameters avaiable on the market that range from 8,9 mm to 10,5mm. Generally speaking are the thinner ropes lighter and give a better performance while climbing and the thicker ropes are very durable and saver in handling them. We can recommend you to buy a rope that is in between 9,4mm and 9,7mm to get the best out of both worlds.Good rope brands are Edelrid, Tendon, Beal, Fixe and Roca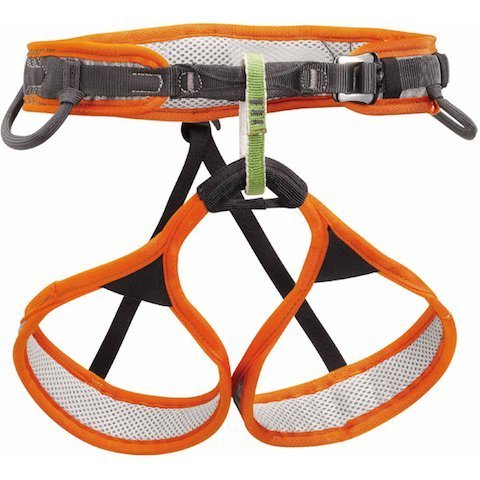 Harness
The most important comes first: A harness has to be comfortable and fitting. Go to you local climbing store and try all they have to find your perfect fit. Harnesses are divided into mens/ womans harnesses and with/ without adjustable legloops. For pure sportclimbing its the best to have a harness without adjustable legloops. The rest of it depends on your tase. Popular brands are Petzl, Edelrid and Black Diamond.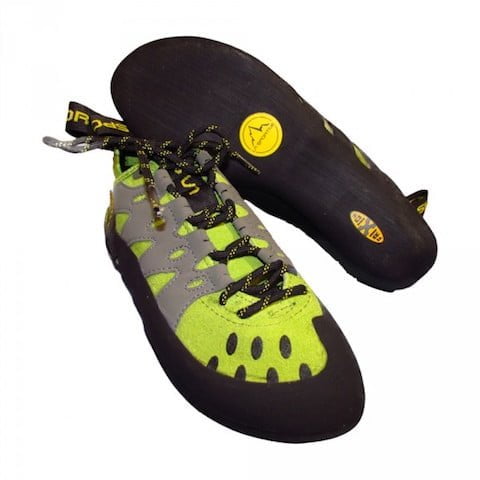 Climbing shoes
Climbing shoes have to be a bit tight to start with. But more importantly they have to fit you like a second skin. There are three different types of climbing shoes: Lace up, Velcro and Slippers. Lace ups normally sit a bit tighter but you will need more time to get in and out. Slippers have to fit very good to perform well on the rocks and you will be able to put them on and off very fast. Velcros offer the middle way. Every climber has his own footshape and taste so try out as many climbing shoes as you can before you decide which one to buy.Kletterschuhe sind sehr schwer zu empfehlen, denn jeder Kletterer hat seine Vorlieben. Probiere einfach so viele Kletterschuhe wie möglich an und entscheide dich dann für deinen Lieblingschuh.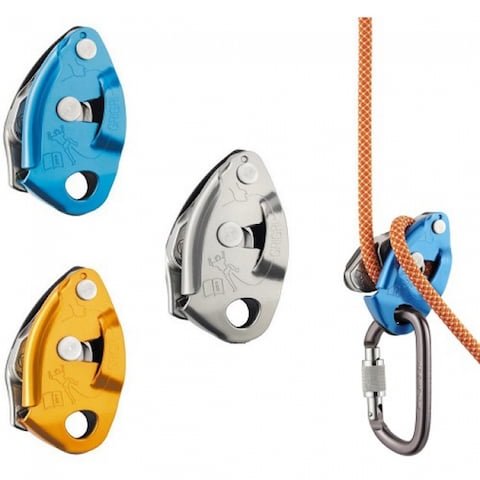 Belay device
Climbing Siurana recomends Petzl`s GriGri 2 for belaying. If handeld correctly its the safest device on the market.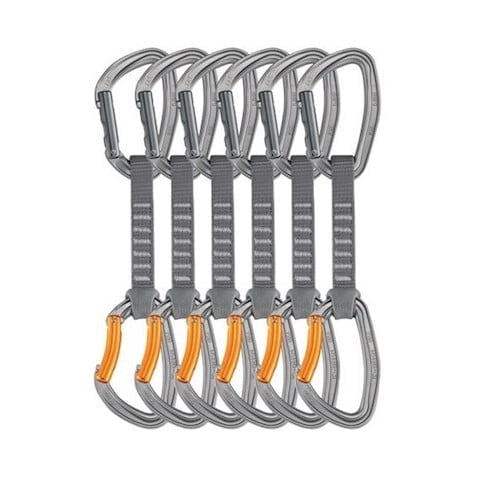 Quickdraws
Quickdraws are two carabiners connected with a sling. In general we would recomend to buy a more stable quickdraw with a thicker sling, in case you have to grab the draw. Its important how good you can clip the rope into the quickdraw so check if they work like you like it.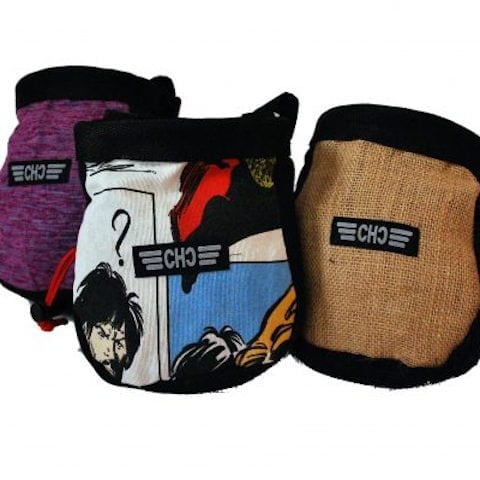 Chalkbag
You need a Chalk bag to carry your chalk with you on a route. Make sure the opening is big enough for your hands and that its properly finishedWe like the bags made by CHC - Climbing Hard Comunity
Rappel device
This device you need to rappel down a route. There are many different devices out there. We like the ATC Guide from Black Diamond because you can belay with it as well.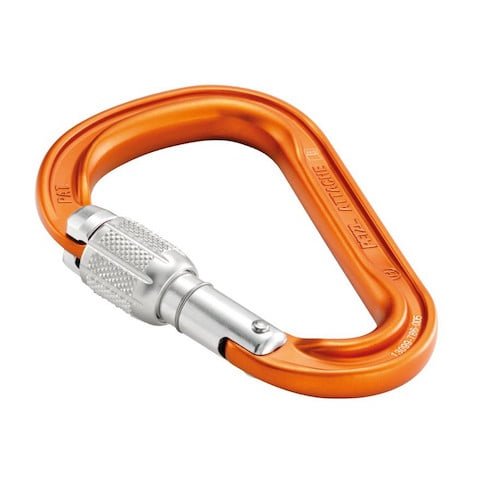 Locking carabiners
You will need a couple of locking carabiners in order to clean routes or to use your belay/rappel devices. There are tripple lock carabiners that are the safest you can buy but are quite tricky to open. We recommend buying a HMS carabiner for rappel/belaying, and tripple lock carabiner for cleaning the routes and a normal locking carabiner as a backup.
In Sportclimbing we have a scale to judge which route is the right one for your. The grading scale differs in the world but the mostly used ones in Europe are the french scale and the UIAA scale. Here we give you an overview about the different scales.