Do you want to do a Multipitch Climb close to Barcelona?
In the "magic mountain" called Montserrat there is a huge amount of rock, spectacular views and breathtaking landscapes for more than a lifetime. With us you can enjoy a full climbing day up on the mountain and climb on top of one of its most icons rock spires like the Cavall Bernat or the Gorro Frigi. This activity is for beginner climbers equally fitted than for advanced climbers and the maximum amount of participants is 2 climbers.
---
¿Which routes can we do in Montserrat?
The most recommendable areas and routes in Montserrat are:
Gorros - Vía Carles 5c (Gorro Frigi), Rantanplan 5a (Magdalena Inf.), 98 Octans 6a (Magdalena Sup)
Northface - Punsola Reniu 5b/A0 (Cavall Bernat)
Southface - Sol Solet 4c/Escabroni Escapullini 5b (Miranda de Can Jorba)
Depending on your experience, climbing level and ambition, we will choose a route that fits you perfectly so that you can enjoy your day with us as much as possible.
1 participant                                          240 €
---
2 participants                                        140 €
---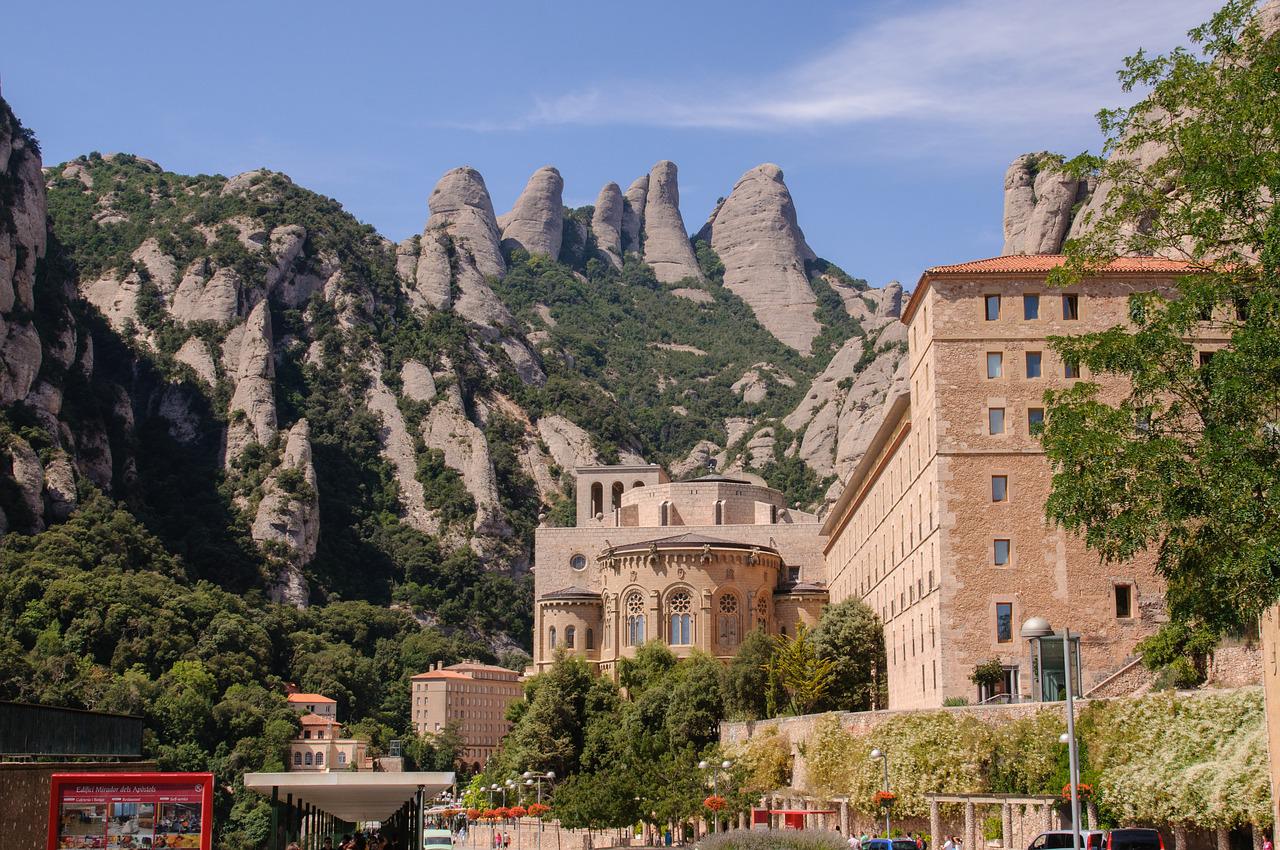 A full day of multipitch climbing with a lot of learning, new experiences, lots of tips and unique experiences
All the material that is necessary for the activity (Helmet, harness, ropes etc.)
Nice photos of you during the activity
Accident Insurance for the activity
Certified climbing guide
The transport. You can reach Montserrat in half an hour from Barcelona with a private car or by public transport (we can pick you up at the train station).
Accommodation (optional)
Food and Drinks
Costs of the parking and the cable car (optional)
We offer this activity all year round, and you can choose your preferred date. For that, you have to contact us via Email or Whatsapp and we confirm your date in less than 24 hours.
Book Now
Book your multipitch climb in Montserrat
Hiking shoes, approach shoes
climbing shoes
Some Snacks and water
Sun cream
Breathable sport clothes
rain jacket, warm jacket(depending on the season)
Backpack(20l)
Mobile phone
It was awesome. Perfect weather and beautiful views. Patient and humorous instruction that was targeted to our level and made sure we would learn to lead climb safely.
Gitta Zomorodi
This trip exceeded our expectations. We were just expecting a fun climbing trip but it turned into a truly special experience. Marten took so much time to coach and critique our individual styles, not only to push us to climb harder ,but to make us better climbers. We had so much fun and he is such a wonderful person, we can't wait to climb with him again.
Caroline Deason
Ich war das erste Mal überhaupt klettern und Marten hat mir alles von Grund auf erklärt. Er kennt die Gegend sehr gut und gibt super Tipps rund ums Klettern am Fels, Klettertechnik, -material etc. Climbing Siurana bietet eine wunderbare Kombination aus einem einzigartigen Klettergebiet, professionellem Coaching und bester Klettergesellschaft - ich würde sofort wieder gehen 😉
Carol Kälin